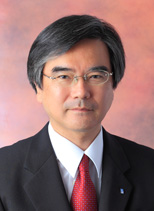 Hirozumi Kawanami
Director and President



A "humanistic education"
based on the spirit of harmony

Seitoku Gakuen was founded in 1933 with the aim of realizing a "humanistic education" dedicated to the principle of "spirit of harmony" promoted by the renowned statesman Prince Shotoku. The spirit of harmony encompasses the ideal of instructing young women in the morality and etiquette of a successfully socialized individual and future mother, nurturing within them a compassion for others.
Ever since its founding, Seitoku Gakuen has sought to better society through a devotion to the education of young women and, in turn, advancing women's opportunities in society. In addition, Seitoku aims to provide students with a solid curriculum emphasizing home education. This humanistic spirit is not something that changes with the times. We believe that its instruction is even more important and even more in demand today, as the teaching of discipline, etiquette and morality once done by parents, particularly mothers, is fading.
We believe that the "spirit of harmony" is an ideal that is catching on throughout the world in recent years. For this reason, Seitoku Gakuen is increasingly reaching out to the international community by making a concerted effort to accept exchange students from abroad. The time spent in the exceptional educational environment of Seitoku Gakuen is one in which students are supported to grow as women, their minds nurtured with ideas of harmony and leadership. It is our fervent desire to prepare skilled and knowledgeable young women, possessing a rich human spirit, who are independent members of society able to play important roles in their families, in the community, and in the world.